There is no liability for the city if the development creates another landslide.
Developer Barry Hon oversaw what became one of the most notorious landslides in California history when, in 1998, 7 homes collapsed onto condos below. Residents were never told that this development would ever be attempted again, but now Mr. Hon has found sympathetic ears among Tammy Latourneau's city hall.
Residents are furious and feel betrayed. Niguel Summit Community Association has been relatively helpless in defending the needs of its members who would be most affected in any future collapse. According to the Voice of OC: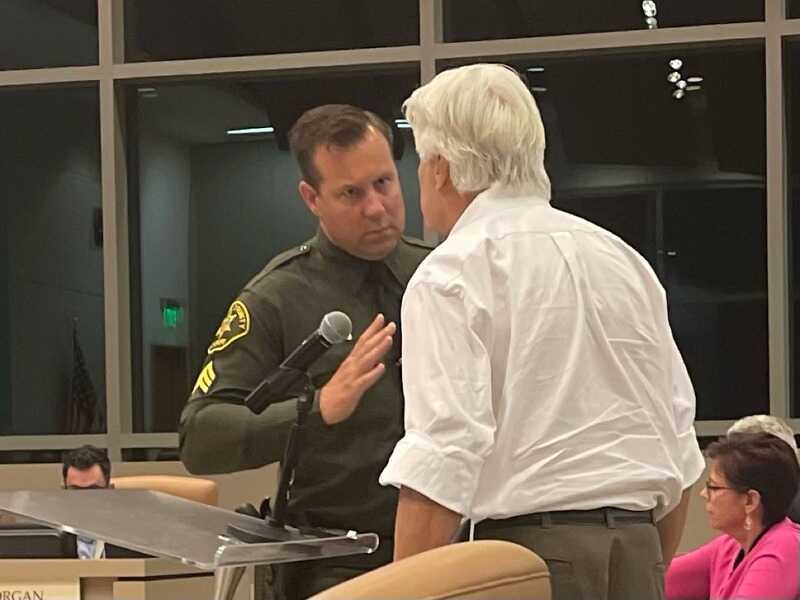 In a letter to city staff, Patrick Muñoz, a partner at the firm and the city attorney of Dana Point, said the report was "legally deficient and factually flawed in many aspects, leading to a number of conclusions that are not supported by substantial evidence.
In the face of overwhelming citizen outrage, the planning commission voted to delay approval of the permit for the development until a September 13.
Of special note, city staff told committee members staff was unprepared for the committee to vote "no". This leaves the impression that the citizens have no actual say in city government, a concern for many cities operating in California.
It's interesting to note how different city staff handles risks to citizens. For example, in 1996 Barry Hon was blocked from developing in another risky area of Rancho Palos Verdes called Portuguese Bend. Organized citizens were able to put a stop to the unsafe development thanks to help from city council and city staff.
Ultimately citizens are left wondering if the city staff of Laguna Niguel, many of which do not live in the city, actually has the city and citizens best interests at heart.